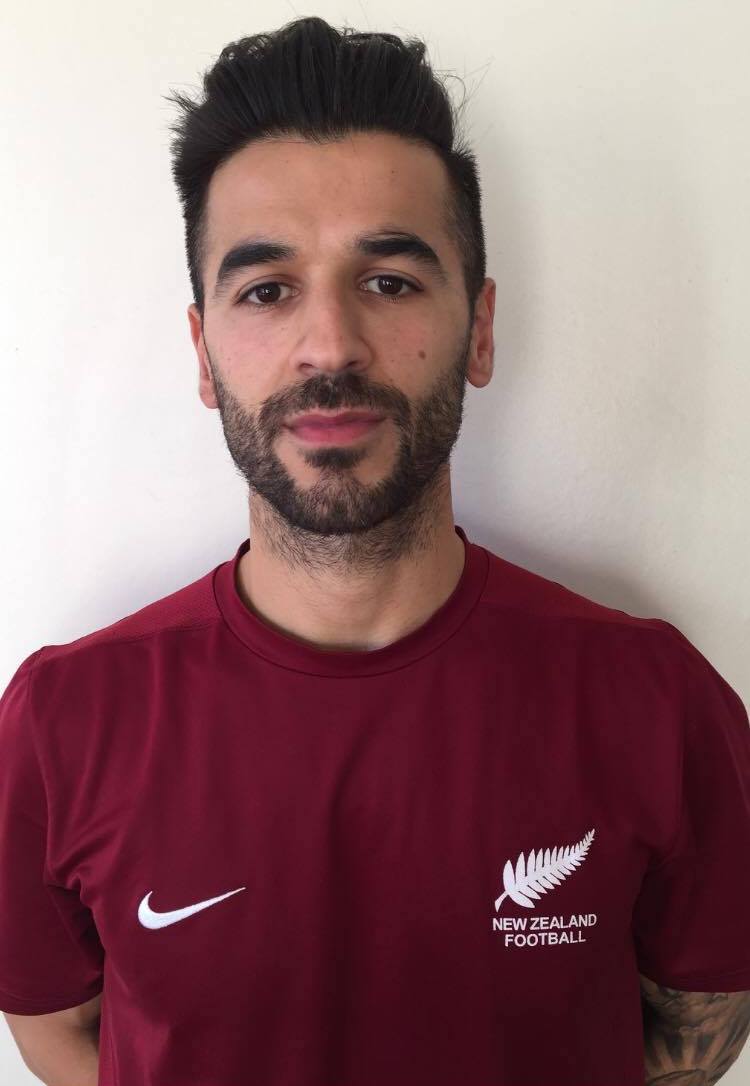 Khalid Razouk
Head Coach
Khalid has been a prominent figure in the Wellington Futsal scene for several years now. He has played Football from the age of 8 and is currently a player for Wellington Olympic AFC. His passion has developed over 10 years playing futsal, as he has played in the National New Zealand Futsal Whites team in 2010/2011, and is currently a senior player in the Wellington Capital Futsal National League Mens team, dating back to 2010. His dedication to the sport has equipped him with the knowledge, skills and experience needed to then earn his Certificate in level 1 and 2 Futsal Coaching.
Khalid has many years experience as a futsal coach, and his most recent achievements are down to winning the 2016 Futsal Youth Nationals with his Capital Futsal U14 side, and the 2017 New Zealand Futsal Secondary Schools Nationals with both the junior and senior teams of St Patricks College.
Khalid also has a wide understanding of the Fitness industry through his work at City Fitness Gym, and is finalising his National Certificate in Fitness, level 3 Exercise Consultant. The Project Futsal Academy stemmed from Khalid's passion for the sport, and his desire to promote the sport in hopes of creating a bigger Futsal community; and equipping the players of tomorrow with the necessary skills to become the best they can be.